A different kind of assassination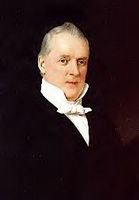 Was this US President a cock-sucker?
If Republicans are serious and overzealous in protecting their president and quelling threats against him, Democrats are pretty lax in that regard. They are more concerned about character assassination smudged against their leaders than an assassin's bullet. Pres. John F. Kennedy perished because his handlers were more preoccupied covering up the physical health of the President and his womanizing from the media and the general public. It was foolish to parade the President in Texas in a car without a hood along a less crowded, spacious streets. It was a blatant mistake in security logistics and overlook in intelligence-based planning.
Communists' covert operations were on the rise. The proximity of Texas to Mexico, where pro-Castro Cubans could freely roam around, was an obvious geopolitical concern. Even the Mafioso's could have a fiesta on the Wild West's loose guns. The Democrats were not alarmed by these facts and possibilities. To them, the Marilyn Monroe's were more a threat to their leader and party than the Lee Harvey Oswald's. What a blunder! When Sen. Robert Kennedy, a presidential aspirant, was shot by a Palestinian, the Democrats showed that they had not learned from the sad fate of his older brother. Instead, they have viewed the two assassinations as the curse of the Kennedy's not the ineffective security detail mapped out by the Democrats to protect their leaders.
Character assassination is the Democrat's paranoia. They think fundamentalists and right wing conservatives are always out for a smear campaign against them. Pres. Bill Clinton, during his terms, jogged often in the residential streets of Maryland without too much security personnel following him. He was often seen mingling among the crowd of common folks during his public appearances. His handlers and supporters were more concerned about Jennifer Flowers' tabloid confession and Paula Jones' triple X-rated story. The way his party mates responded to these allegations, Pres. Clinton's cock seemed more dangerous than an assassin's bullet. It made them embarassingly paranoid and defensive. Even Sen. Hillary Clinton accused the right of planting stories in the press to destroy her husband and ruin the Democratic party, though she knew her husband is/was a sex addict.
The fear of character assassination among Democrats has its early antecedents as far back as mid 1850's. The White House was occupied by Pres. James Buchanan, a Democrat and stately, refined, formal protocol-conscious bachelor. In this age of tolerated sexuality, it means he was a hot, fashionable, classy single homosexual or a single metrosexual, if he was straight. Nobody really knew about his sexual life and other personal stuff. He guarded his secrets, if he had any, pretty well. There is an account though that his vice president, John C. Breckinridge, an equally hot, educated, bold bachelor from Kentucky, was his roommate in the White House. Imagine if such arrangement and bachelorhood exist in the Oval Office with today's tabloid media. The seat of the executive branch of government would definitely become a rumor mill.
Pres. Franklin D. Roosevelt also made his party mates, supporters, and handlers busy in hiding or downplaying his disability caused by polio. Even Eleanor Roosevelt's influence on his policies was not made known to the public. They did not want the Republicans to make an issue out of it the way they did to Sen. Hillary Clinton's involvement in her husband's healthcare policy. His philandering was also kept a secret. Poor Eleanor! She found solace in the arms of her trusted female friends. Some said she was bisexual. She definitely had something going on with her young male assistant. When this was rumored in the press, the Democrats was busy again in their drive to clear the name of the "First Lady of the World," a staunch, vocal, independently minded Democrat.
The Democrats' fear of character assassination puts the security of their party above the rest, including the well-being of their leaders. They are bunch of election-conscious politicians and public and media relations junkies. Look what they are doing now with Sen. Clinton's 2008 campaign. I hope her security is their top priority. There are still close-minded, ignorant, backward, sexist, chauvinist folks in this century in this bastion of democracy who still can't accept a female leader in the White House. I could picture her being lambasted and called a "bitch" in rural red states. NRA would love to have her head for a target. Even KKK would join in making Sen. Clinton a human pinata for their backward mentality and stubborn ignorance.
Any president, Republican or Democrat, should be accorded with an efficient, reliable, strong security like that of the Pope's. The Republicans should minimize their exaggeration of ignorable threats and refrain from giving false alarms a minute or two on the national TV news. Mass hysteria affects the psyche of the nation and even the trading in the Wall Street. The Democrats should be vigilant too when it comes to the security of their leaders. They should also learn that if confronted with truths, no denial could hide the true colors of their tainted leaders. They may have balls for not being overtly paranoid about bloody assassinations. One thing is clear: a president's balls licked by the Monica Lewinsky's are not as lethal as the weapons of the Sirhan Sirhan's, who are out there to bust a nut.
Politics